Seven Peaks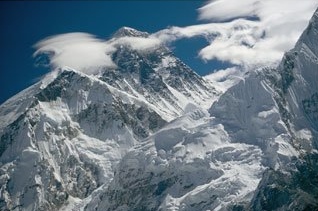 Mt. Everest
| | |
| --- | --- |
| | |
| The National flag of Nepal | The National flag of Tibet |
| | |
| | |
| In Nepal Mt. Everest is called Sagarmatha which means Goddess of the Sky | In Tibet Mt. Everest is called Chomolangma which means Mother of the Universe |
Cancer survivor Dick Molen has climbed to the chilly tops of the Seven Peaks or Seven Summits, the highest mountain on each continent. The Seven Peaks are: Africa's Mount Kilimanjaro: 19,341 ft., Australia's Mount Kosciusko: 7,310 ft., Europe's Mount Elbrus: 18,510 ft., South America's Mount Aconcagua: 22,835 ft., Asia's Mount Everest: 29,029 ft., North America's Mount McKinley: 20,322 ft., and Antarctica's Mount Vinson: 16,864 ft.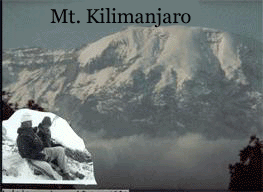 The video, films, and photos featured below are mountains we climbed during our ultimate goal which was to summit the seven highest peaks on each continent.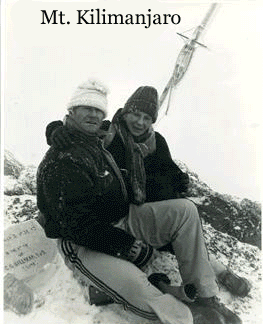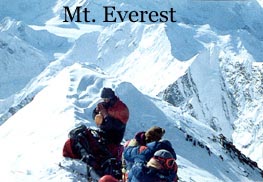 If you would like to read more about Dick Molen and his adventure to the top of Mt. Everest please follow this link.
Photos of all the different mountains we climbed: (Kilimanjaro, Kosciusko, Elbrus, Aconcagua, Everest, McKinley, and Vinson).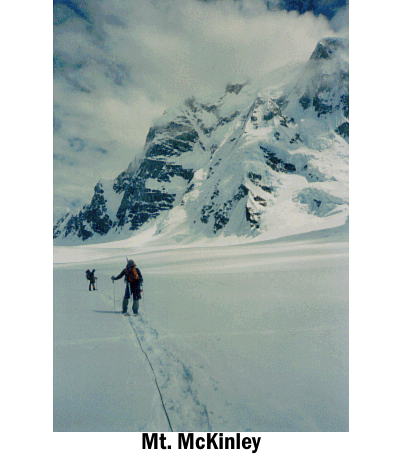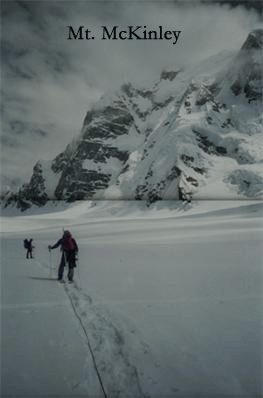 Local couple's unending quest to dare mighty things has carried them to lofty heights. Here they are seen near the summit of Mount Elbrus, the highest peak in Russia and the continent of Europe.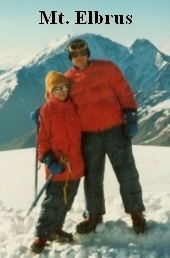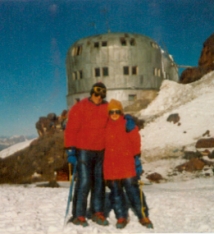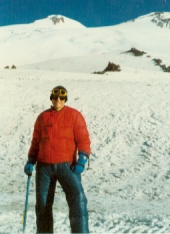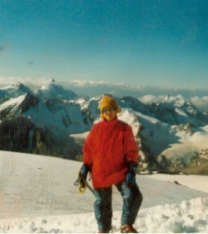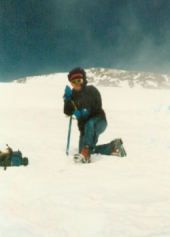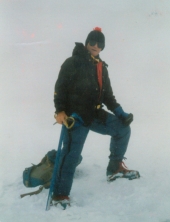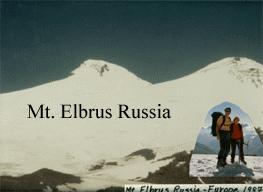 Monterely Life - Sue Sanguinetti - March 1989
A Rope dangles from the steep mountainside. Suddenly a strong hand grips it firmly as the climber pulls himself up and digs his crampons into the icy wall. With 40 pounds of gear strapped to his back, he fixes his eyes on Mount Everest with determination. There is an intensity in his eyes - he is driven to win, to conquer.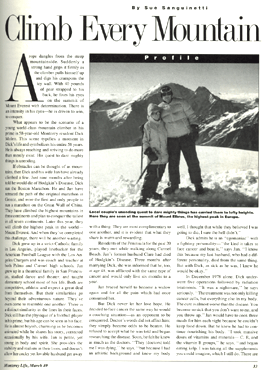 "There are a lot of interesting, incredible, wonderful things to do in the world and I intend to do as much as I can."-Dick Molen, March 1989, Monterey Life

"Far better it is to dare mighty things, to win glorious triumphs, even though checkered by failure, than to take rank with those poor spirits who neither enjoy much nor suffer much because they live in the grey twilight that knows not victory nor defeat."-Theodore Roosevelt




This is a love story. A love story between a man and a woman who complement one another. He is a cancer survivor who has conquered "mighty things." She joined him in his quest for adventure and health. Their accomplishments are many. Together they've had an exceptional and adventurous life and they truly are an inspiration for both the young and the old.-Debbie Holmer, April 22, 1999, Fort Bragg Advocate-News

The Molen's have climbed Africa's Mount Kilimanjaro in Spring of 1986, Australia's Mount Kosciusko in the fall of 1986, Russia's Mount Elbrus in 1987, South America's Mount Aconcagua in 1991, Asia's Mount Everest in 1994, and North America's Mount McKinley in 1995. Because of another bout with cancer, one peak remains to be challenged-Antarctica's Mount Vinson. They are the oldest couple to have climbed as high as they did on Mount Everest. Jan is the oldest woman who has climbed five of the highest mountains on five of the seven continents.-Fort Bragg Advocate-News, April 1999