An Invitation for Writers
Click play to view the Video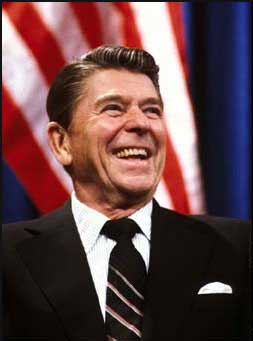 Congratulations from:
President Ronald Reagan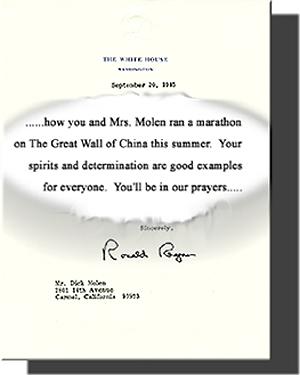 We were honored to receive this letter from President Reagan. It was one of the highlights of our many adventures and experiences.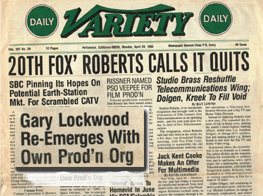 ...."2:51:50." to star Kim Novak from a treatment by Gary Lockwood based on the life of runner Dick Molen, who triumphed over cancer in his 40's to run the Boston Marathon. -Tom Girard, April 29, 1985 Variey - Although Kim Novak, Gary Lockwood and other stars were in this movie project, independent producers and promoters were bickering over rights, ownership, budgets, and locations; nothing materialized.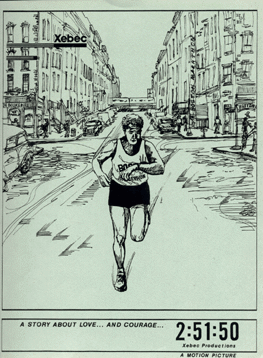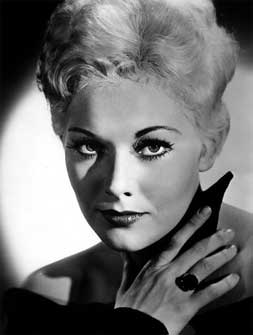 Kim Novak as Jan Molen
Hollywood Screen legend Kim Novak's career as an actress reads like a "who's who" in the motion picture industry. She made "Rear Window" and "Vertigo" with the brilliant director, Alfred Hitchcock. She's starred in films with Frank Sinatra, "Pal Joey", "Man with a Golden Arm", William Holden in "Picnic" and Jack Lemmon in "Bell, Book and Candle".
Letters from Kim Novak to the Molen's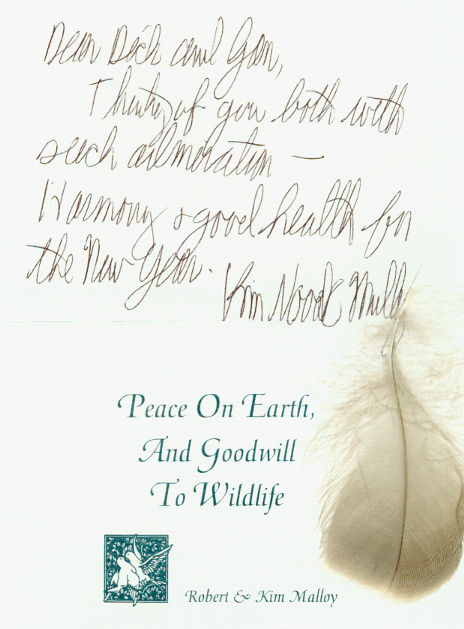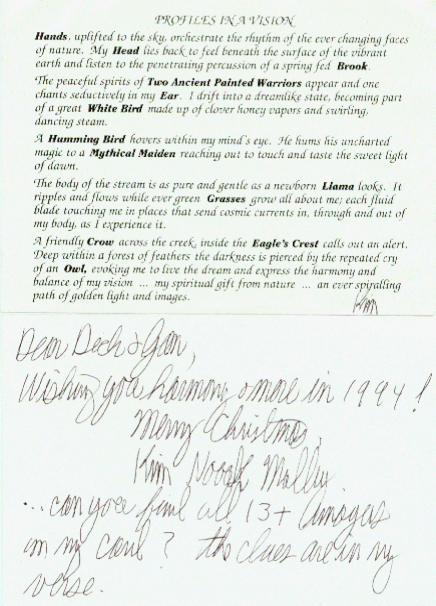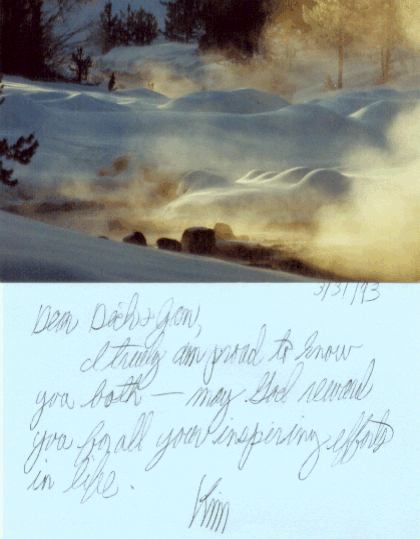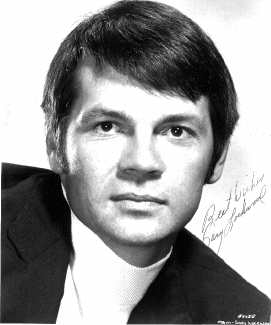 Gary Lockwood as Dick Molen
Garry Lockwood writer, producer, actor, has had the privilege of working for some of the finest directors in the motion picture business; Stanley Kubrick, "2001 A Space Odyssey"; Elia Kazan, "Splendor in the Grass"; Stanley Kramer, "RPM"; Jackie Cooper, "Stand Up and Be Counted"; and Joshua Logan on Broadway, "There Once Was a Little Girl".
In his career span of twenty-four years, he has starred with names that include: Warren Beatty, Jacqueline Bisset, Henry Fonda, Jane Fonda, Ann Margaret, Anthony Quinn, James Stewart, Natalie Wood and countless others.
John Broderick as the Director
John Broderick, producer, writer, director. John and Gary Lockwood first met in 1975 when they combined their talents to make the film, "Bad Georgia Road:. John attended San Francisco State, UC Berkeley and the International Film School in London. He has functioned as producer, writer, director and assistant director on various films. Mr. Broderick has also spent time on the production staff of First Artists Pictures. After leaving First Artists, he resumed his career as an independent film maker.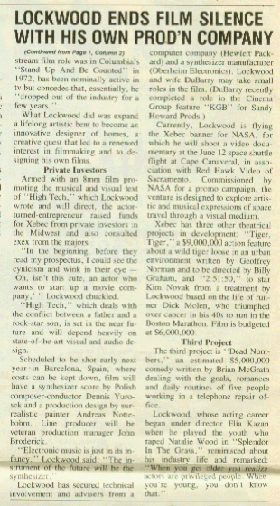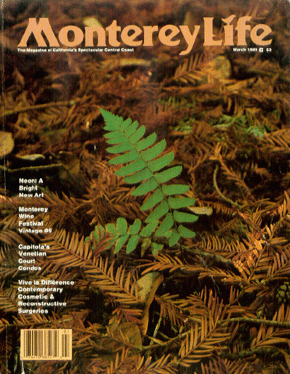 Monterely Life - Sue Sanguinetti - March 1989
A Rope dangles from the steep mountainside. Suddenly a strong hand grips it firmly as the climber pulls himself up and digs his crampons into the icy wall. With 40 pounds of gear strapped to his back, he fixes his eyes on Mount Everest with determination. There is an intensity in his eyes - he is driven to win, to conquer.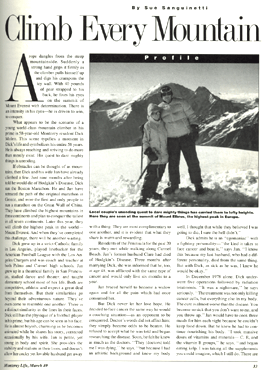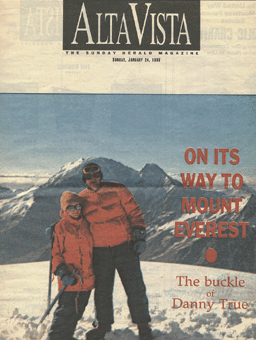 AltaVista Monterey Herald - Warren Masten - January 24th 1993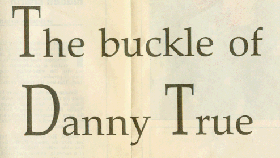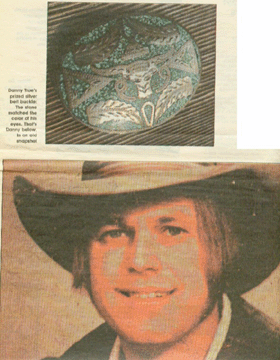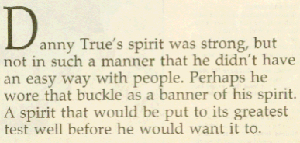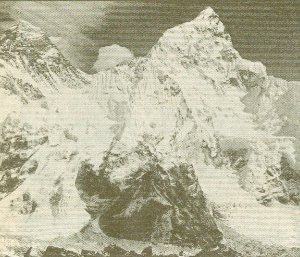 Mount Everest, known as Chomolungma, goddess mother of the world. Dick and Jan Molen climbing it with Danny's buckle.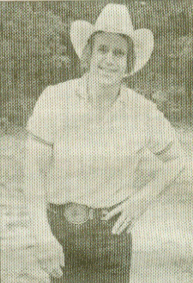 In 1994 when Dick was 61 years old and Jan was 63, they climbed Mount Everest, the zenith conquest in anyone's book. In a touching ceremony, Dick and Jan placed a young boy's belt buckle at the highest point of their climb. This was at the request of a father, (a stranger to the Molens) who had lost his only son, Danny True to cancer, Hodgkin's. Danny's father had read about Dick's story, about the Molen's conquests, and he asked them to place the treasured keepsake high up in the snows of Everest for all time. Danny's buckle rests there to this day.
Above excerpt by Ed Salven.
Read the whole story on The Buckle of Danny True here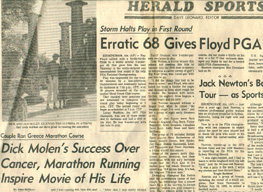 Monterey Herald - August 17th 1984